What Wasatch Community Foundation is Doing for You
March, 2022
From the Chair . . .
Welcome to another quarterly newsletter, where we provide updates on current programs, projects and fundraising efforts for residents of Wasatch County. Wasatch Community Foundation (WCF) has a rich history of volunteers and projects we've overseen, bringing a sense of well-being to our Wasatch County residents.
Our Mission is to advance the well-being of Wasatch County residents by uniting community resources and programs through the following Pillars:
It's been a difficult few years for our families and neighbors battling the impact of the COVID virus. The WCF continues to support families in need with economic assistant during these difficult times. We are beginning to see a return to normal as a result of vaccinations and the virus' potency begins to wane.
In addition to supporting COVID economic relief, Wasatch Community Foundation has been busy with programs and projects across our five Pillars. In this newsletter, you will hear from the five Pillar Chairs, including Human Service, Education, Recreation, Health, and the Arts. You will hear about the initiatives they have completed in 2021 and have planned for 2022. It's a wide range of programs from our volunteer organization including bike trails, children's health clinic, a new education program at UVU and Wasatch High School, mental health and much more. I'm sure you will see a program or two you are interested in and would like to support!
We are in the middle of our yearly fundraising drive. I want to personally thank all of those who have generously given to our Foundation, supporting our programs. I'd especially like to share my appreciation for OK3 Air, Midway Custom Homes (MCC), and Park City Board of REALTORS® for their substantial donations last year. In future newsletters, I will continue to recognize our largest donors for their generosity.
In this newsletter, you will read more on our current fundraising efforts and this year's fundraising efforts for sustaining memberships.
We want to be your go-to non-profit organization in Wasatch County. The work we have done and continue to do can only be completed through your generous donations. "For the Community, From the Community".
Please consider donating today at www.ourwcf.org!
Tom Fowler, Board Chair
Human Services Update. . .
The Human Service Pillar saw a leadership change in October. Renee Burkley stepped down as the pillar chair, allowing her to move to New Hampshire to be closer to her family. The pillar would like to express our gratitude to Renee for the four years of passionate service she provided to the underserved citizens of Wasatch County. 
The Human Service Pillar would like to welcome Diann Glenn as the new pillar chair. As we look forward to 2022, we are committed to continue addressing the food securities, affordable housing, self-reliance and transportation needs that exist within Wasatch County.
The pillar would like to thank the many wonderful community members who provided hours of service and literally tons of food for our annual Christmas Food Box program. 
With the community's help, we were able to assemble 1,600 food bags that served 800 children living with food insecurities in Wasatch County. The food bags were given to children during the Christmas break when they did not have access to breakfast and lunch meals at school.
We have started a new fund that specifically supports our local food pantries– CCPC, Community Action and the High School. All donations stay local to the valley. You can view all of our Human Services projects on our website by scrolling down towards the bottom of the page at www.ourwcf.org. Thank you, Wasatch County residents, for blessing the lives of so many children and families.
Renee Burkley,
Human Services Pillar Chair
Health Pillar Update . . .
The Health Pillar has been busy serving the hospitals and clinics of our valley during the pandemic, but we are gratefully returning to more normal activities.
We organize and sponsor a number of programs, with the support of community partners, to promote health in Wasatch County.
The Issues Conference, one of the great programs we support, is just behind us, and very well attended with Elizabeth Smart speaking to the community about overcoming adversity. The conference included additional speakers and workshops designed to increase life skills and protective factors and to motivate youth and families to make positive life choices. This year's workshops included positive psychology, resilience, suicide prevention, the latest on vaping and drug trends, and much more. The conference was available free of charge to the community, thanks to community agencies and support from the Wasatch Community Foundation.
A goal of the health committee has been to identify gaps and help to address community health needs. Recognizing the need for additional mental health resources in the community, our committee has been able to arrange for and sponsor a Spanish speaking mental health therapist who will be joining the Wasatch Behavioral Health team this April. This effort will increase availability of mental health counseling and therapy to those in need.
Additional programs in planning include:
a Mile-by-Mile Marathon and Safety Fair for Elementary and Middle school students to encourage physical activity and safe behavior;
a children's health clinic with back-to-school health screening, and follow-up care for families without health insurance is planned for August of 2022;
a healthy school awards program for which Midway Elementary School just received recognition;
and a Community Thanksgiving Dinner. 
Thank you for supporting the Wasatch Community Foundation Health Pillar and these important programs!
Education Pillar Update . . .
The quest to create a valley inspired by an educational challenge to unleash the best in all of us is happening on many fronts. 
Our local UVU campus has been appointed as the home base for their new thrust into the Hospitality and Tourism world. An expertise heretofore reserved for the likes of UNLV and Colombia will be challenged with the arrival of this program in our valley. Beginning with the first entries last Fall semester, the program is gaining momentum and strength as the first students are accepting management and senior operational roles at the local ski resorts. This will only grow and become stronger as the word spreads, and especially as the community 'fathers' and developers step up and help with the serious affordable housing needs that will allow students to afford housing in our valley. 
Our famous and getting more famous Wasatch County School District is also stepping up with superior results in their educational performance in so many directions. One in which we are excited to watch is the Home Construction department, which will eventually impact hundreds of graduates each year who are leaving school with construction "know how."  This will help them develop skills and careers that will be needed in order to be able to afford to live in our beautiful valley.
A third Educational highlight is beginning to take root on the North end of our valley. The Monument of America Sculpture Park has chosen our valley to become their future home. I won't take away their thunder with more about it other than to say that it will make our valley a destination point for all lovers of America and her history. Hang on – you will be impressed and touched. 
James Ritchie,
Education Pillar Chair
Recreation Pillar Update . . .
Our Recreation Pillar has been hard at work bringing fresh projects and programs to the residents and visitors of the Heber Valley.
We are currently helping to fund the new Fitness Court which will be installed soon at Muirfield Park, towards the Northwest area of Heber City. The Fitness Court is an outdoor, body-weight, circuit training center that will feature 7 different stations. Users will be able to access an extensive list of exercises using a QR code for an efficient, full-body work out.
Within the next few months, our committee of incredible volunteers will be installing 7 bike repair stations at popular trailheads in our community. Be looking out for these come late Spring/ early Summer at the top and bottom of the WOW trail, Dutch Hollow, Cascade Springs, both ends of Deer Creek Trail and Huber Grove.
Driving around Heber City, you may have noticed a few small signs pointing you in the direction of our BoneYard Dog Park. We feel this small addition is helpful to residents and visitors alike to remind them of and help them find one of our great community assets. We are also working with the City of Heber to fund and install more trees throughout the dog park, a small area of sod in the large dog park, and a watering station inside the small dog park.
Our valley just hosted the IBU Youth and Junior World Championship Biathlon at Soldier Hollow February 21-March 3. Our valley produced hundreds of volunteers for this athletic event.
We have also been working with the Heber Valley Pickleball Club to address the growing need for more pickleball courts in the valley. More information on that will be forthcoming.
We are also excited to be partnering again this year with the Valkyrie Multi-Sport Relay Race and Endurance Sports Summit taking place June 18th. The Endurance Sport Summit will also be hosting the Heber Valley Marathon and Half that same weekend for an epic Fathers Day weekend that also includes a 5K and 10K. Registration for this event is currently open, and we will be actively seeking volunteers within the coming months.
We hope to see you out there at the many athletic events, parks, and trails in our valley!!
Kate McClellan,
Recreation Pillar Chair
Arts Pillar Update . . .
The Arts continue to thrive in Heber Valley despite a resurgence of COVID-19 over the winter months.
High Valley Arts and Timpanogos Valley Theater both saw large crowds over the Christmas season for their productions of "A Christmas Carol" and "It's a Wonderful Life" respectively. Wasatch Dance performed a limited production of "The Nutcracker".
A recent study concluded that Heber Valley residents want an arts district. The Arts pillar continues to work with all of the above named groups in their goal of having a community arts center that will allow them to perform in a real theater with dressing rooms, practice availability, and parking. 
Wasatch County Arts Council, Heber City Council and Wasatch Community Foundation are monitoring the applications of several developers who are willing to allocate land for this project. 
Such projects could have been partially funded by money from a RAP tax, which is a recreation, arts and parks tax. KPCW reported "Wasatch County tried to pass a RAP tax last November that would have levied a penny tax for every $10 spent. The initiative was defeated by eight votes, and supporters hope to bring it back in a future election."
Our efforts on fundraising for a new arts district will commence once plans are more developed.
Our pillar is currently raising funds to assist High Valley Arts and Soldier Hollow in their desire to refurbish an outdoor amphitheater that was originally built for the 2002 Winter Olympics but has gone into disrepair since then. The amphitheater will be upgraded for greater seating capacity, have a new tech booth installed and will receive enhanced sound and lighting fixtures.
Our pillar continues to work closely with the Wasatch County Arts Council and will continue to look for opportunities to assist local performers, artists, dancers, etc, achieve greater recognition while benefitting the well-being of the entire Valley.
Steve Stoddard,
Arts Pillar Chair
Fundraising Update . . .
We have started 2022 with fresh enthusiasm, fundraising for projects that benefit the well-being of Heber Valley residents.
We invite all who are able to become a Sustaining Member of the Wasatch Community Foundation. We would sincerely appreciate an ongoing annual donation of $1,000 from you. With this donation, we will recognize your Sustaining Membership with a plaque you can display in your home or place of business, with a perpetual annual plate added each year you donate.
Your Sustaining membership will also give you "Bronze Sponsorship" status and benefits with our organization, which includes recognition in our annual report, invitations to exclusive WCF events, a "Proud Donor" Window Sticker and recognition in our quarterly newsletter and website (if desired.) If you are able to contribute more than $1,000 annually, I'd love to meet with you and discuss additional benefits of a Silver or Gold level sponsorship (or beyond!)
You can donate using credit/debt or ACH on our website: www.ourwcf.org. Monthly recurring payments are easy to set up and our website is secure and safe using SSL technology. If you donate just $85/month on a recurring basis, we can reserve your spot as one of our Sustaining Members of the Wasatch Community Foundation. Once we receive your full annual donation, you would qualify for any benefits, and we will present to you your plaque for display.
Donations by check are also welcome and can be made out and mailed to: Wasatch Community Foundation (Office of Gordon Law Group) / 322 East Gateway Dr, Suite 201 / Heber City UT 84032. I would also be happy to simply come pick up your check.
While you can choose which pillar or project to donate to, we especially encourage you to donate towards our General Fund, so we can contribute funds to the pillars prioritized by need.
We commit to being wise stewards of these precious funds. All projects we support have been rigorously examined and approved by our all-volunteer Pillar committees and voted on by our all-volunteer Board of Directors. All donations are tax deductible, and a generous 95-97% of your donation goes directly to fund these community-wide projects.
WCF's tagline is "From the Community, for the Community" We believe this, and are focused on doing projects and activities that truly benefit our community. But we can only do it with your help!
In addition, we love to have volunteers help on any of our five pillars. There are so many projects to choose from, so get involved and help our community! Not only is it fun for you and your family, but you get to meet others in the community and develop life-long relationships.
Again, none of these projects happen without you, the donor. Please donate either time or money to assist our growing project needs.
Many thanks to all who have donated and continue to donate! If you have any questions, please reach out to me at 801-376-2739 or send me an email at TallenPitts@gmail.com.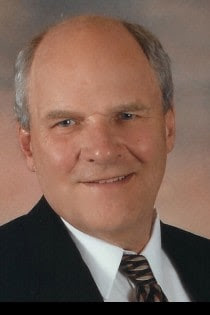 Terry Pitts,
Fundraising Chair
Copyright © 2022 Wasatch Community Foundation, All rights reserved.