What Wasatch Community Foundation is Doing for You
July, 2021
From the Chair . . .
Welcome to our quarterly newsletter, where we provide updates on current programs, projects and fundraising efforts for the residents of Wasatch County. WCF has a rich history of volunteers and projects we've overseen, bringing a sense of well-being to our Wasatch County residents.
Our Mission is to advance the well-being of Wasatch County residents by uniting community resources and programs through the following Pillars:
Our primary focus over the last 18 months has been to support the families in our county impacted by the COVID-19 pandemic. We have been busy connecting people in the community with needs and those who have the ability to support those with needs. The result? We have provided well over $250,000 in financial assistant for rent, utilities, medical bills and other necessities. That effort is continuing, albeit at a much slower pace as vaccinations are increasing. Our focus will now return to programs across all our Pillars.
In this newsletter, you will hear from our Pillar Chairs about the programs they are initiating to support the residents in our valley. Initiatives include food drives, health clinics, running clubs, trade programs, sound equipment, and much more. You will also read about our current fundraising efforts.
We want to be your go-to non-profit organization in Wasatch County. The work we have done and continue to do can only be completed through your generous donations. "For the Community, From the Community".
Please consider donating today at www.ourwcf.org!
Tom Fowler, Board Chair
Human Services Pillar Update . . .
The journey of our Human Services Pillar began four years ago. That's when a group of caring residents came together to find out what the unmet needs were in our beautiful valley. We met with all the service providers in the county, which helped us identify service gaps and prioritize the areas which needed our attention. These three areas are:
childhood hunger,
emergency/transitional housing for our homeless residents, and
public transportation.
It broke our hearts that in our county-of-plenty, 1 in 6 children are hungry. The statistics have improved a little to 1 in 8, but we believe no child should be hungry. So we launched our Healing Hunger Here Campaign, which evolved into a well-oiled self-sustaining machine, making food accessible for children, families and residents 365 days of the year. From food pantries set up in schools, robust weekend snack packs for elementary pupils, food boxes for school breaks, and mobile food deliveries to marginalized residents, we sent the message that our community planned to eradicate hunger. Our efforts were recognized by Intermountain HealthCare and we were the recipient of a Select Health Award.
Next, we wanted to tackle public transportation. Our residents told us about job losses because they could not repair their cars or even afford to put gas in them. Others would share their inability to get to critical medical appointments or even grocery shop because of lack of transportation. So we partnered with our local mayors, providing information, feedback, and support as they pursued free public transportation. We are excited to share that this service is slated to launch by Spring of 2022.
Finally, we started looking at housing issues, including emergency, transitional and affordable. Housing is a nationwide issue and our county has some significant hurdles to overcome. Affordable units are limited with long wait lists. A workforce housing project isn't slated to begin until this fall, and if you become homeless, there is no emergency housing. Residents can get a hotel voucher for a night or two but that does not stabilize them. Currently throughout Utah, efforts are being made to renovate and lease older hotels for emergency/transitional housing. We are reaching out to housing authorities to look for a solution which will work for our residents. In the meantime, we have supported eviction prevention programs and have helped support mobile home repairs to help our lower income residents remain in their homes.
Imagine living in a mobile home with your infant, using your gas stove to heat it because you're unable to afford to fix your heater. These are the stories we too often hear. With your help, we can continue our initiatives and give hope to our most needy residents so they can continue to live in the prettiest place on earth.
Renee Burkley,
Human Services Pillar Chair
Health Pillar Update . . .
The Health Pillar has been busy serving the hospitals and clinics of our valley during the pandemic. We're beginning to review initiatives again and will be tackling additional projects such as:
Infrastructure for sidewalks, crosswalks, and safety measures for biking and walking to school

The Annual Children's Health Clinic, where we provide free health, dental, vision and hearing screenings for kids along with vaccinations for uninsured children from K-8th. Watch for flyers about this event in August.

An annual community Thanksgiving dinner, with a focus on the underserved in our community.

The Healthy School Awards Program, where we provide awards for healthy lunch programs and PE equipment.

Other local programs, including the Annual Safe Kids Fair, Dinner in the Park, Hero's Banquet, and Issues Conference.
We are also working to add to our programs this coming year, including a community garden, a community annual health fair and a healthy lifestyle and exercise program.
Jonelle Fitzgerald,
Health Pillar Chair
Education Pillar Update . . .
Exciting times for the Wasatch High School and UVU Wasatch Campus! First the High School. We have been helping the High School launch their home building program. A lot has been secured and construction will begin with building a home– all by High School students along with some wonderful contractors in the valley who will mentor and assist in this incredible program. We have invested some substantial funds in helping equip the students with the necessary building tools to look and act the part. Other classes will be involved in the planning, architecture, engineering and even the marketing programs necessary to support this industry that has a big future in our valley.
The UVU campus is buzzing with the upcoming Hospitality Program launched by the University with our very own Wasatch Campus being the international headquarters for this exciting program. We have been helping with marketing dollars and other means of supporting this new division of UVU. They are also, with our support and assistance, adding programs in the Construction Trades industry. It's going to put our local campus on the world map as we develop these programs, that will not only keep our local students in the valley but also bring new students to work in this booming world of hospitality and construction.
James Ritchie,
Education Pillar Chair
Recreation Pillar Update . . .
The last few months have been very exciting for the Recreation Pillar. We have been working hard on bringing fresh, new projects and programs to the residents of Wasatch County.
This past February, we started a Running Club: the Heber Valley Running Club. The club meets every Tuesday night at 6pm at Heber City Park and welcomes runners and walkers of all paces and abilities. Runners who run with our group 10 times earn a Heber Valley Running Club T-shirt. We are hoping the demand for this continues to grow so we may also include a long group run.
Our pillar had the honor of being one of the sponsors at the Intermountain Adaptive Triathlon which took place at the Aquatic Center and High School in May, and the Main to Main 10K race which took place in early June. We also had the most recent privilege to partner with the Valkyrie Multi-Sport Relay Race to be their official Community Parter to bring an exciting race concept to our Valley. This race spanned roughly 97 miles of gorgeous scenery and challenging terrain to include 7 different sports: Kayak, Swim, Stand-Up-Paddleboard, Road Marathon, Road Bike, Trail Run and Mountain Bike. The race started at the Rock Cliff Boat Ramp at Jordanelle, winding through Heber City and Midway to finish up at Soldier Hollow. We were also able to sponsor two different teams for the race to encourage enthusiasm and participation from residents in Wasatch County.
We are currently working on funding and installing Bike Repair Stations at 7 different Trail Heads in the Valley, as well as improving the current BoneYard Dog Park in Heber City. Some of the improvements to the Dog Park will include placing WayFinding signs to direct dog owners to the location of the park, sod in a section of the large dog area, assisting in planting more trees throughout the park, and funding a watering station for the small dog area.
Some future projects may include an annual stand-alone Marathon, an RC Park, 3×3 Basketball Competitions, guided and/or group Mountain Bike rides, Kiteboarding Competition, and a Mountain Bike Terrain Park similar to that at Round Valley, among other ideas.
We look forward to bringing fun, new recreation projects to the residents of our great Valley!
Kate McClellan,
Recreation Pillar Chair
Arts Pillar Update . . .
After taking a long break during COVID, the local arts scene has slowly awakened from its slumber. The Arts Pillar has received several requests for funds that would help grow the arts in the valley. In June, we gave Timpanogos Valley Theater a check for $10K for a new and upgraded sound system. This contribution will be used right away during TVT's upcoming production of "The Hunchback of Notre Dame" which will begin in August. Some of our Arts Pillar members have been assisting (and actually performing) with High Valley Art's current production of "7 Brides for 7 Brothers". The show has been given great reviews, has seen an unprecedented number of sold out shows, and was even featured on a local morning broadcast of Fox 13 News. The reputation for excellent talent and performances in the Heber Valley continues to grow!
During the next few months, our pillar will look to assist High Valley Arts and Soldier Hollow in their desire to refurbish an outdoor amphitheater that was originally built for the 2002 Winter Olympics but has gone into disrepair since then. The amphitheater will be upgraded for greater seating capacity, have a new tech booth installed and will receive enhanced sound and lighting fixtures. The new amphitheater will be open for all types of outdoor productions in 2022 and will hopefully attract audiences from all around Utah. Our pillar continues to work closely with the Wasatch County Arts Council and will continue to look for opportunities to assist local performers, artists, dancers, etc, achieve greater recognition while benefitting the well-being of the entire Valley.
Steve Stoddard,
Arts Pillar Chair
Fundraising Update . . .
The Wasatch Community Foundation (WCF) has a very aggressive project schedule with over 40 projects from now through 2022. Each Pillar, as described in this newsletter, have defined their own unique projects that are currently active or planned for the future. Each project has an approved financial budget that funds each of these projects.
The WCF Board thoroughly reviews and adjudicates each project, to ensure that it meets the WCF criteria and supports our Mission and Vision. Each project, therefore, benefits the Wasatch citizens in many ways. The WCF distributed hundreds of thousands of dollars during the calendar year 2020, particularly for the COVID-19 pandemic. This relief saved many families here in our valley, thanks to your generous assistance.
The WCF Pillars have been successfully performing many of these projects annually already in our county. Programs such as the Christmas Food Box project to help the needy, the Weekend Backback program to needy children at all of our schools, various recreational programs, and educational programs for a world-class hospitality curriculum at our own Heber UVU, and the High School Trades programs that just started with those interested in learning the building trades here in the community, and on and on, are all benefiting us, because happy, healthy families make extraordinary communities.
In order to properly execute these projects, and the many more that arise, we need to fund the WCF. Our goal is to raise $1,000,000 over the next 12 months. We have a great start on our funding efforts, but are in need of additional funds to reach our goal. On our website, you can set up an automated monthly donation or a one-time donation. You can donate to a specific project, a specific Pillar who oversees several projects, or to our General Fund. Each donation helps– even donations as little as $5 always helps. We have also developed various funding levels and benefits as depicted below. You may mail a check to the WCF or donate via the website at www.ourwcf.org.
In addition, we have a "Black-Tie" dinner that will be held at Red Ledges on September 20th, where each Pillar Chair will describe their major projects along with a key note speaker. Please watch for additional announcements about this in the near future.
Our next newsletter edition will highlight sponsors and donors who have been major supporters. We also intend to highlight these donors and sponsors on our website. Please reach out to us if you'd like to become a sponsor.
We thank you for your participation and hope you can show your appreciation for all that the WCF is undertaking by donating today.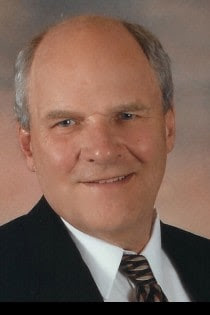 Terry Pitts,
Fundraising Chair
Copyright © 2021 Wasatch Community Foundation, All rights reserved.